In today's digital era, public relations (PR) are more than just sending out press releases and organizing events. Effective PR goes together with the ability to measure and quantify the success of PR campaigns to get the results you want. Finally, knowing how successfully your efforts are working is critical to making strategic adjustments. In this blog post, we'll look at key PR metrics that will help you measure the success of your PR campaigns.
 Media reach and visibility:
The number of media contacts and the reach of your PR messages are basic metrics to evaluate success. This is about how many people were potentially reached with your message. That includes the number of publications, articles, and posts in various media, as well as the total circulation of a publication or the number of online visitors. From this, it is ultimately possible to investigate not only the target audience, but also whether the content of the postings was designed to appeal to them.
Media value equivalency (AVE):
The AVE metric attempts to estimate the financial value of your PR coverage by comparing the space or time in the medium to the cost you would have paid for a similar ad in that medium. The advertising equivalent value thus helps to guess the amount of revenue to qualify the success of PR efforts as a monetary value. Although this metric is controversial and doesn´t represent the actual value of PR, it can still serve as a rough reference.
Social media engagement:
In today's connected world, it is essential to track social media interactions and be present on social networks. Likes, shares, comments, and mentions of your PR content are indicators of how well your message is received with your target audience and how much they are interacting with the content. This accurate analysis will allow you to improve your interactions, so you can generate even more success and compensate for your "mistakes." You'll know more clearly what your target audience wants to see and what is more likely to address them.
Website traffic and referrals
A successful PR campaign should have an impact on your website. Track the increase in website traffic and analyse whether PR coverage leads to increased traffic. In addition, it's important to monitor how many mentions from other websites link to your PR content, as this represents a positive response in the online community. The more often you appear on other websites, the more often potential customers will read your name and remember it. Social Ads and Google Ads can support you to generate more traffic on your website.
Brand Awareness and Search Volume
Track whether your PR campaign results in an increase in searches for your company, brand, or products. Brand awareness gives you a percentage of your name recognition. This allows your company to respond to a decline in brand consciousness with appropriate measures, because if brand awareness drops, you may lose sales. A higher search volume can indicate an increased brand recognition. Therefore, it is important to include keywords in all postings. Emojis and hashtags have become essential!
Share of voice (SoV)
This metric measures the share of your brand's coverage or promotional contacts compared to your competitors. A larger share indicates that your PR efforts are successful and are taking up more space in the media. By surveying the target audience, the SoV is performed and therefore points to the number of people who are aware of your company's advertising. If you want to improve or increase the SoV, you should review the campaign in terms of the advertising techniques, key visuals, and messages used to stay in the minds of the target groups in the long term. Not to be confused with the Share of Advertising.
Sentiment Analysis
Analyse the sentiment and tone of coverage to understand how the public is responding to your PR messages. Positive coverage strengthens your image, while negative headlines may indicate issues that need to be addressed. This analysis is often used for market research to assess brand perception among potential customers. Words, phrases, and whole texts are examined to see what opinion or sentiment is expressed in them.
Lead generation and conversions
Ultimately, PR campaigns should also generate leads and conversions. Track how many of the contacts you gain through PR become paying customers. This is the only way to tell not only if potential customers are convinced by you, but also if they want to work with you. Maybe there's a step you're still missing that you should work on so you can get more leads.
Conclusion
Measuring the success of PR campaigns requires a multi-layered effort that considers a variety of metrics. A combination of quantitative data, such as reach and engagement, such as sentiment analysis, will allow you to get a comprehensive picture of the success of your efforts. Be sure to master each analysis specifically and take a step-by-step approach to implementation. Remember that the key to successful PR measurement is to set clear goals, select the right metrics, and continuously analyse them to optimize your strategies. This is the only way to achieve the success you desire.
We would be happy to help and advise you on how to analyse and improve your PR campaigns. Send a no-obligation email to: Vibes@hbi.de.
About the author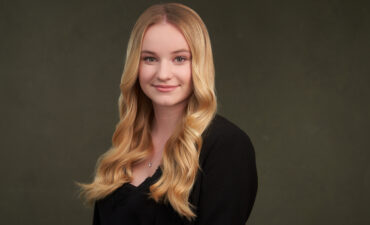 Communication Advisor at HBI Communication Helga Bailey GmbH
Annika Müller has been supporting HBI in the areas of PR and marketing since 2022.
As a Communication Advisor, her responsibilities include the creation of professional articles & the conceptualization of social media postings.
Furthermore, Annika is involved in directly assisting our client work.