Our tips for a successful FinTech PR campaign
With a variety of possible communication channels, it is not always easy for companies to make the right decision right from the start. This is especially true for FinTech companies, who market their modern technology on the one hand, but operate in the classic financial industry on the other. In addition to the classic trade publications of both industries, forums and social media platforms must also be served in order to not lose personal contact with influencers and in-house experts. Our tips will help you put together your own communications strategy and thus ensure success for future campaigns.
Clear communication channels define the FinTech industry
There are countless streams within the FinTech industry with different target groups being served. Is the product aimed more at end customers (B2C) or at other financial service providers and business partners (B2B)? Based on this, the appropriate audience should be selected. The messages are best heard when they are tailored to the respective target group and later played out on coordinated channels. Social selling as well as classic public relations provide two examples for decision-making regarding communication approach and selection of channels:
Social Selling focuses on finding the needs and problems of (potential) customers on social media. The target group communicates these to the outside world through comments, likes and posts. So, if companies listen actively instead of only producing content, they can gain valuable insights.
Traditional PR is essential, especially for the general opinion of industry experts. With articles in key publications, you create brand awareness and increase the chances of being mentioned in other contributions as well.
Trust is the central currency in communications with end customers and journalists. In addition to the traditional reluctance of Germans to talk about money, non-experts additionally have reservations about innovative technologies. Keeping investor protection in mind, the quality and information requirements of customers must be considered. Our tip: By introducing the concept and the experts behind it publicly, a company automatically creates and maintains fundamental transparency to the outside world and communicates with clients on a more personal level.
Creating a personal image for your brand
Trade fairs, workshops, meetups or conferences – for the FinTech scene, there are plenty of events worth attending – now rather online than offline. Those events offer you the opportunity to present your company as a speaker or as a networking base to make valuable contacts with journalists, investors, decision-makers or interested customers. Even in the digital world, trust still comes from personal contact. And the more digital your product is, the more personal presence you should show as a company.
HBI has created the Digital Executive Program to address this very issue. This program specifically promotes company executives as ambassadors and first points of contact. Articles on LinkedIn highlight specific skills in the industry for your target group and attract new followers. After all, a larger network generates more leads and helps the company achieve its goals. The increased personalization and constant interaction with other users increase the connection between the company and the industry – a first and important step towards your own storytelling.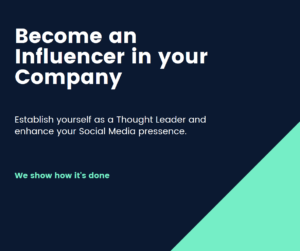 Getting ready for take-off
Before you start implementing the PR campaign, one last tip: Use the "Communications Self-Assessment Tool" of the Worldcom PR Network and test your own communications strategy. The questionnaire offers initial clues for a self-assessment: What is the internal status of strategic communications? Is there a need to catch up in crisis management? Do you need professional support in creating a communications strategy? If there are uncertainties in more than one field, it is definitely advisable to hold off the start of the campaign and bring communication experts on board. The questionnaire provides a first impression and can form a basis for sustainable success, which has a long-term impact and also extends to subsequent campaigns.
Do you need further support in the conception and implementation of your PR strategy? We are happy to assist you along the way. Contact us here without obligation
About the author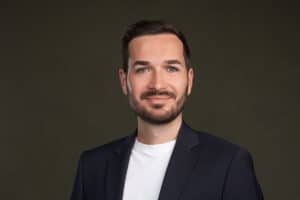 has been part of HBI's marketing team since 2018. He is responsible for content management such as the creation of specialist articles, managing social media channels and supporting online marketing campaigns for customers and HBI.