Various industries and entire markets are erupting with the appearance of new startups that are breaking with previous norms, reinventing concepts, and thinking digitally into the future. The finance and banking sector is no exception in joining the digitalization. With the FinTech sector, a new strong current is forming on the market, which at the same time still leaves room for optimization.
FinTech is a recent phenomenon and (still) is regarded skeptically in many places. Particularly in Germany people are very cautious about the fusion of the two core topics finance and technology. One example is provided by the statistics on the use of online banking: just half of all Germans use the option of accessing their own account from their PC or smart device via app. Therefore, if FinTech companies want to gain a foothold in the DACH market, they will need a comprehensive communications strategy that not only conforms to the concerns of their target group but also eliminates any of their reservations. With a well-thought-out PR and marketing strategy, FinTech companies are able to achieve resounding and sustainable success.
FinTech – Definition and examples
The Gabler business dictionary defines FinTech as such: "The term FinTech is composed of Financial Services and Technology and refers to companies that offer specialized financial services with the help of modern technology". In practical terms, this means that a FinTech company provides digital financial services to external private individuals as well as business customers.
The possibilities and types of offerings are numerous. Beside online payment options such as those offered by the US company PayPal, Blockchain, Insurtechs, and crowdfunding, there are automated investment and financial portfolio consulting offers as well. Besides PayPal, also Googlepay, Klarna and Applepay are among the best-known alternative online payment providers.
The topic of blockchain also falls within this context that it is extremely complex. In brief, it is a decentralized database that is mirrored in a network on a large number of computers. This is characterized by the fact that its entries are summarized and stored in blocks. According to Forbes, the largest blockchain companies include Coinbase, Boeing and NBA Top Shot.
Well-thought-out PR and marketing strategy for FinTech companies
FinTech companies are well advised to engage in comprehensive content marketing. Informative and entertaining content creates touchpoints, especially with a younger target group, and enables initial access to the rather dry and complex subject of finance. Those who gain the trust of users early on stand a good chance of winning them over as customers at a later date.
The use of influencer marketing can also increase future clients' trust into the new technology. When selecting influencers, it is important to look beyond their popularity and number of followers, though. For FinTech companies in particular, it is also very important that the influencers exude a high degree of trust and respectability. The ideal solution in this case would be to use a thought leader, who is known as an expert in the respective industry.
Members of the generation after the Millenials,  the cohorts after the late nineties for example, are prone to use media devices, but are not yet of paying age. The generations that were born before would have the necessary creditworthiness and ability to pay, but are only tentatively venturing into the digital world. When wanting to reach this target group, all sorts of mentions, statements, articles, and interviews in established media play a particularly overriding role. After all, these media are associated with respectability and security and reflect the company's expertise – precisely the very attributes that should be associated with FinTech. Here, too, the use of a thought leader lends itself to creating trust among the target group.
In addition, a professional web presence that spreads also across target groups is absolutely crucial in order to provide skeptical interested parties with further information and to build trust and respectability at a further touchpoint.
Conclusion
FinTech companies are not an illusion of the future but already form an integral part of the present. There are still a lot of untapped capacities in the industry of digital financial service providers. Those can be exploited and optimized with the help of a well thought-out PR and marketing strategy.
To develop an effective approach towards customers and future clients, we recommend working with our experts. The HBI communications agency has consisted for over 30 years now with competent experts in the field of technology that have witnessed and accompanied the FinTech industry every step of the way since its inception. With the necessary expertise, our PR consultants know how to successfully create your individual customer approach for the DACH market.
Get in touch with us here. We look forward to hearing from you.
About the author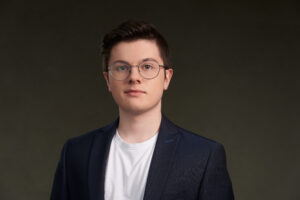 Marketing Assistant at HBI Helga Bailey GmbH – International PR & MarCom
Lukas Huber has been part of HBI's marketing team since 2020. As Marketing Assistant, his responsibilities include the development of marketing campaigns, social media management and the creation of specialized articles.