Public relations are no longer limited to writing press releases and responding to inquiries but also extend into other areas of corporate public presentation. Thus, it is often the PR departments and agencies of companies that drive content marketing initiatives. Marketing and public relations are increasingly growing together.
It's no longer enough for companies to just talk about their products and services. Companies need to establish themselves as experts in their industry. Valuable, relevant, and unique content can help them be seen publicly as specialists. Finding new insights and collecting data yourself is one of the core disciplines in content marketing. Surveys, studies, and white papers can unearth interesting results and contribute to valuable discourse.
The benefits of content marketing
Content marketing helps companies acquire customers. At the same time, companies can satisfy customers' interest in interesting stories and communicate the company's goals and offerings.
One of the first companies to successfully implement such campaigns was the agricultural machinery manufacturer John Deere. The company used The Furrow magazine to show farmers how they could be more profitable by using John Deere tractors. This provided added value to farmers in terms of content and at the same time created a platform for John Deere to promote its products.
Today, in the B2C space, entertaining TikToks or Instagram posts, for example, can generate leads. Consumers get added value by being entertained. Companies, in turn, have a platform on which to promote their products.
For example, Crocs has now built a community of over 800k followers who watch their videos featuring the colorful shoes. Not least because of its appearance on TikTok, Crocs was able to significantly increase its sales compared to 2020.
The benefits of content marketing are clear.
B2B Content Marketing
In B2B, more elaborate methods are needed to convince decision-makers of one's products and services. Relevant content in the B2B sector is found in rather conservative media and trade publications. Anyone who can present themselves as an expert will not only find it easier to close sales. Contributions in the trade media will attract new leads to the company. The presence in specialized media can be understood as a first foot in the door with potential customers.
However, having your own content in the relevant media only works if high-quality stories are written. There are numerous ways to generate content. Surveys, studies, and white papers can help tell just such interesting stories.
Surveys as a content resource
Simple surveys are a relatively economical way to gather insights. Through providers such as YouGov or Civey, questions can be quickly pushed out to a broad and representative audience. These online survey tools have the advantage of providing results quickly and allowing topics to be discussed on a daily basis.
Want an example?
A random company has been damaged by a cyberattack. An acute survey on the topic of cyber security can contribute an important input to the public discourse and present the company's own company to the customers as an important thought leader in the debate. This helps to generate coverage in relevant media on the one hand and to prove one's own expertise to leads on the other hand.
When creating a survey, it is helpful to choose questions that generate controversial headlines. This method can increase the click rate on articles and spread the name of the company. The author's expertise can be demonstrated through the text attached to the headline.
Establish yourself as a thought leader through study coverage
If customers are prepared to invest more, they can consolidate their standing as a trustworthy source of industry knowledge by publishing comprehensive studies. This is often done in collaboration with external partners or universities. While such studies do not create the same ad hoc messages as online surveys, a variety of articles and comments can be distilled from the content that can be used to make press pitches. In some cases, the content from the survey is even used by media companies and publishers for editorial projects. The advantages this holds in terms of SEO and credibility need not be explained further here.
Prove expertise with white papers
What distinguishes white papers from studies is that it is not necessarily necessary to collect data yourself. By researching the company's industry, content is put into context and aptly prepared. Often, guides or overviews are written with content close to the publishing company's portfolio.
Such white papers offer leads and customers added value in terms of content, and the company can profile itself as an expert on the one hand and present the area of application of its products and services in detail on the other.
Conclusion
With the increasing number of suppliers and service providers, it is important to stand out from the crowd. Those who shine through expertise and are known for it have a better chance of winning customers in a competitive market.
Those who invest in valuable content will be rewarded by increased sales.
About the author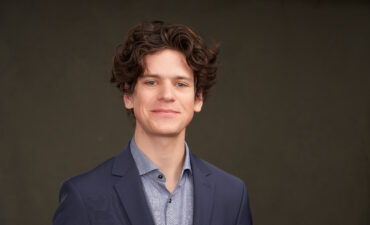 Account Executive at HBI Helga Bailey GmbH – International PR & MarCom
Nils Langewald has been part of the HBI team since 2022 and supports clients from the B2C and B2B sectors with a focus on IT and security management, e-commerce and automotive software. He specializes in PR, marketing campaign support and social media management.