The Communications Self-Assessment Tool from Worldcom Public Relations Group, one of the largest networks of independently managed PR agencies, covers ten key areas of communication, identified by international experts in the communications industry. The questionnaire offers initial clues for a self-assessment: What is the company's internal status in strategic communications? Is there a need to catch up in crisis management? Do you need professional support in creating a communication strategy?
There are several possible answers for each area, ranging from less efficient work in the respective field to completely optimized working methods. Once all initial questions have been answered, users immediately receive an evaluation of their communications strategy as well as an overview of strengths, weaknesses and points for improvement – including the option of contacting Worldcom's international PR experts.
Aligning communication with the company's strategy
A good communication strategy must be consistent with the overall corporate positioning. The basis of this strategy is a fact sheet or guideline, no more than one or two pages in length, which includes a clear vision of the communication maxims previously developed.
These include:
Channels that are used
Content that is communicated and
Software to analyze the outcomes.
The rest of the strategy should provide guidance on how managers and employees can help achieve this vision. Internal communication is key here – employees are becoming increasingly important advocates for company's and need to know about the communication approach in order to be able to convey it to the outside world. Not every little detail needs to be recorded, too many specifics can feel like micromanagement to those who ultimately have to work with the guide and create more problems than it solves.

Image 1: Worldcom Self-Assessment Tool
Identify and optimize important channels
In today's world, we have numerous communication channels at our disposal and, especially in the beginning, many are overwhelmed by the sheer choice. That leads to FOMO, the fear of missing out, which in consequence drives many companies to use all available channels.  By doing so however, a stringent line is rarely achieved, especially with an ill-considered approach and without a clear strategy. It is therefore often advisable to focus on specific target groups and their most popular channels for communication.
Social media can be used as an example here. While all these platforms have become an integral part of everyday life, the question remains: How can companies actively participate in them and reach potential customers?
In the B2B sector in particular, personal interaction between contacts is often crucial – which is precisely why HBI has established its Digital Executive Program. Leading executives from companies build their profile with customized articles and regular news from the industry. Network maintenance and a guaranteed increase in followers not only strengthens the executives' position, but also consistently delivers leads for the company. Contact us now without obligation to establish your experts as thought leaders in your industry, too.
From assessment to optimization
While the assessment of one's own communication is a crucial first step, it is in the final evaluation that things become particularly dynamic. The self-assessment tool provides a direct overview of the company's strengths and weaknesses by dividing three areas: those, whose performance is in the green, those that need attention, and those that urgently need to be revised. Companies receive a dedicated score based on their answers and see how they perform.
This score can be used for further activities. Amongst others, the experts of the Worldcom PR network can identify problem areas and agree on granular measures how to improve their communication strategy with company managers. From this point on, individual ways of achieving benchmarks and goals can be addressed eventually, and hence a communications strategy for the future can be developed.
More information on all further points of the Communications Self-Assessment Tool can be found on the Worldcom Public Relations Group's website.
About the author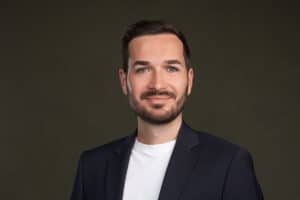 has been part of HBI's marketing team since 2018. He is responsible for content management such as the creation of specialist articles, managing social media channels and supporting online marketing campaigns for customers and HBI.