Crisis management or crisis PR should be a standard element in every company should be. Every communications manager knows that you need a plan that covers all eventualities no matter what events occur that could damage your image or the company itself. Unfortunately, there is no standard crisis communication checklist, which is why companies often have incomplete steps in their crisis plan. In our agency, we develop crisis management plans daily so that our customers can rely on a complete and immediately available crisis plan in case of an emergency.
Based on our experience, we have repeatedly seen many similar scenarios in which companies tend to disregard crisis communication. To make sure that this does not happen to you and your company, we present seven frequently forgotten aspects that are essential for a well-thought-out crisis PR.
Define contact persons for crisis management
One requirement for a successful crisis management process is a clearly defined contact person. Depending on the size of the company, two or more people can form a crisis team and act as mutual contact persons. In the event of a crisis, there must be pre-defined responsible persons who are trained to act, mediate, and communicate. Companies often make the mistake of having a crisis plan without assigning specific persons to take over procedures and tasks. As a result, you lose valuable time and show internal and external parties that you are not prepared. In this case, it is often helpful to split tasks, e.g. with an external agency that is experienced in like situations and is equipped with the necessary tool and skills. If and when these circumstances arise, an external party can focus on monitoring outside voices such as the press and social media and provide updates on the situation.
Communicate risks in advance
This may sound counterproductive at first, but it can prevent crises and or ease the damaging effects before they affect a business. This is especially important for companies that operate in sensitive areas. However, it helps every company to address and defuse risks and fears of potential customers. This way, you can prove that concerns are heard and taken seriously. Risks should not only be addressed but also be solved and discussed efficiently.
Use social media for communication
Some companies are still skeptical about using social media or do not understand their importance relative to crisis communication. However, social media is inevitable, especially for crisis PR.
Social media platforms allow you to publish statements and information within seconds to limit the so-called snowball effect that can lead to serious damage. Through social listening, you can monitor whether your company is being mentioned in the social networks and what tonality the news has by entering relative keywords. This allows you to respond to individual critiques before a catastrophe happens.
Keep the crisis PR plan up-to-date
One of the most common mistakes made when creating a crisis PR plan is that it is created once and is only looked at again when it is needed. Depending on how much time passes between the creation of the crisis communication plan and the actual happening of the crisis, it can happen that such a plan has become outdated. New communication channels, regulations, internal contacts, or new social norms make plans unusable. Therefore, you should update your plan once a year, depending on events, and inform responsible parties and employees of the changes.
Have a crisis management plan
Yes, this needs to be said. If the company does not have a crisis management plan, this should be changed as soon as possible. You often hear phrases like "In our industry, crises are very unlikely", or, "Our company does not need crisis PR". However, even if your own company has low risks or the industry is considered very safe, a crisis can happen and can at any time and can cause a lot of trouble. The most recent example is the outbreak of COVID-19. The virus came quickly, unexpectedly, and had a large negative impact on most industries worldwide. Those who did not act quickly and took a stand on this issue, internally and externally, have been suffering from collateral damage to their image.
You never created a plan for crisis management and crisis PR? Contact us and we will be happy to help you.
Act before the crisis – early warning systems
Companies always seem to be surprised by crises or seemingly unpredictable events. Then they fall into the modes "Hold position", "Avert conflicts" and "Limit damage". In the aftermath of a crisis, when the question "How could this happen?" arises, companies quickly realize which factors contributed to the crisis being triggered. To avoid such situations, you can develop a crisis radar. The best way to do this is to use a repeating scheme of three factors.
• Detection of weak signals: Includes the scanning of internal company influences and environmental influences on the company as well as the concrete monitoring of critical areas
• Analysis of the information: Identification of connections and derivation of predictions
• Reporting to the Executive Board: Communicate transparent assessments and possible emerging crises to the executive board
Regular analysis can be used to raise the awareness of employees, take precautions or communicate emerging problems.
For extended details on this topic, we recommend: Predictive PR – How artificial intelligence handles PR crises
After the crisis
If a crisis does occur and the steps according to the crisis PR plan have been taken, it is important to review the process and work on measures for the past crisis in order to better prepare in the event that a future one occurs. Is it time for a change in the leader board? How to rebuild the reputation that has been damaged? Which processes need to be rethought and restructured? We divide this into three phases: The period leading up to the crisis, the public opinion, and the period after. No system is perfect, but it is important to be better prepared for the next crisis.
Crisis management is essential for every company. This is not determined by size or industry. It is necessary to decide individually in each company which procedures are the most suitable. Therefore, it is always a good idea to have someone with experience to help you with the very first crisis PR plan.
With over 30 years experience in the market, we at HBI have developed crisis plans together with our customers and it has been shown that good preparation is always the basis for successful communication. If you would like to have a first consultation, we are happy to help.
Click here to get to our contact form.
About the Author
Melanie Kehl
Marketing Assistant at HBI Helga Bailey GmbH – International PR & MarCom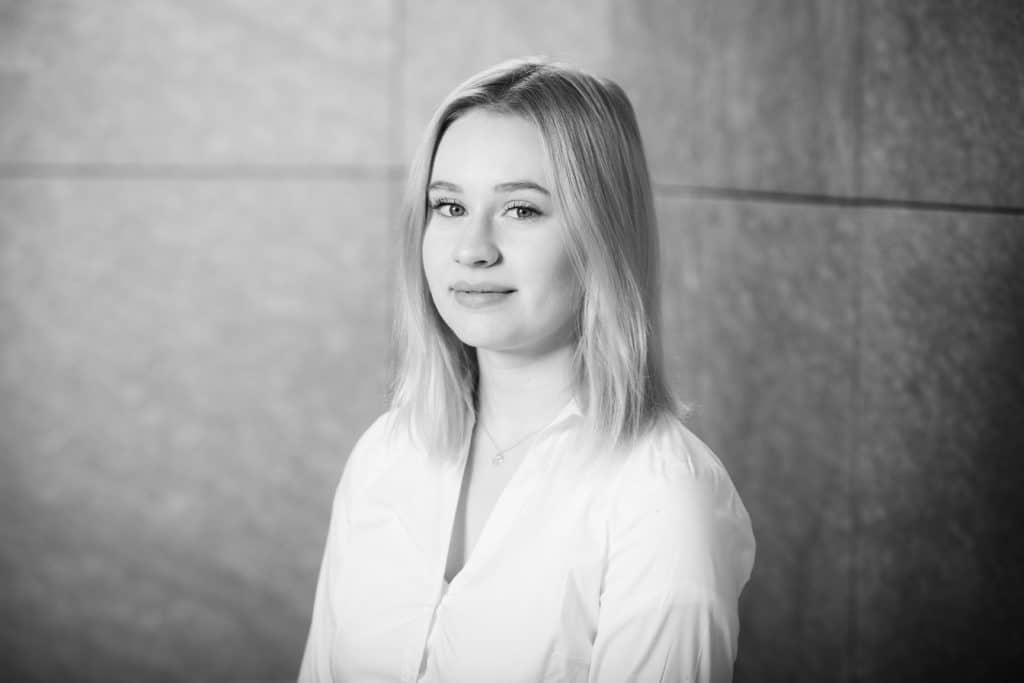 Melanie Kehl has been in charge of HBI's internal marketing activities since 2017. As a student in the field of online marketing, she is responsible for the implementation of SEA and SEO campaigns, setting up landing pages and writing articles.