In early 2020, when Covid-19 came about it had a major impact on the automotive industry. Amongst others, the production of new cars stalled as demand weakened. A great many dealerships had to close because of lockdowns and social distancing rules. These factors lead to a decline in sales for automotive companies. However, thanks to technologies such as VR and AR they have given us hope for the future.
What is VR and AR?
VR (Virtual Reality) is a technology that allows you to immerse yourself in an experience that is not real and shutting off from the physical world. Amongst others, this technology has been used on VR devices such as the Google Cardboard. By contrast, AR (Augmented Reality) is a technology that allows you to observe additional elements through your smartphone's camera. An example would be the game Pokémon Go. Both these technologies are great examples of how companies can utilise digital innovations to their advantage by creating opportunities and markets that did not exist before.
VR and AR as marketing tools
VR marketing can be beneficial for companies as it closes the gap with regards to real life actions and experiences. Basically, with VR you are replacing the actual event with a digital experience. This can assist the automotive industry to promote new vehicles, increase sales, and create hype and excitement around the brands.
AR on the other hand is focused on how the smartphone and how companies can offer customers experiences that are especially unique to their brand. This trend of AR has grown in popularity as a new sales strategy and tool to push for sales and showcase the brand in a unique way. An example of AR would be when a customer wants to purchase a new car: with AR they can test drive and demo the product before they commit to their purchase decision.
What are Virtual Reality Showrooms?
When thinking of purchasing a new car, the logical thing to do is to visit the car showroom, hoping that the dealership will have the specific model and spec available. This is not the case most of the time though. With the introduction of VR, the opportunities to make an informed decision are endless: from choosing one's favourite colour to interior specs – one can envision what the car will look like as the final product.
Brands such as Audi are introducing the Audi VR experience and will offer pre-recorded test drives. By brands introducing VR it gives a glimpse into the future of how brands will market their products, with the opportunity to showcase different exterior colour and even rim customizations. AR can also be utilized to imagine what the final product will look like. Overall, with the introduction of virtual showrooms. VR and AR already have an impact on a brand's sales and business strategies.
This could also interest you: New Mobility – the (e-)mobility of tomorrow
From 2D to 3D models
When observing traditional adverts most of the time they are using 2D models. This means the experience is very restricted for customers as they are not exposed to all the features a car has to offer. With AR it is possible to include QR codes at dealerships so that customers can scan them through their smartphone camera, hence allowing them to view different models in the showroom virtually and making a purchase not only more convenient but also more likely.
Brands such as Skoda and Volkswagen have created VR simulators that are responsible for creating both, the interior and exterior of their variants with 3D models. This simulator can showcase what features their cars offer in terms of size, design and colour. The use of simulators can drive up the popularity of VR in the automotive industry, hopefully leading to an increased purchase rate.
What is the Difference Between Virtual Experiences vs. In-Store Experiences?
When shopping for a new car virtually, the benefits of using VR and AR technologies give you as a customer various opportunities to experiment with various specs and customisations that traditional methods cannot offer.
The in-store experience on the other hand includes the personal presence on-site hence getting to physically experience all aspects of a new car, such as trying out additional features like heated seats without the need of any technology.
This could also interest you: 5 Tips for Modern Marketing in the Metaverse
Conclusion
VR and AR offers fast and convenient ways for customers to select and preview different makes and which features they offer. Physical dealerships on the other hand can still offer customers great comfort in that they can physically touch and feel the car. Both these methods will heighten the overall experience for customers when looking to purchase a new car.
About the author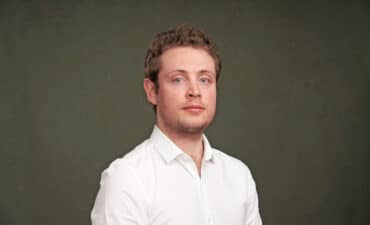 PR and Marketing Executive at HBI Helga Bailey GmbH
Brandon Borcherding has been supporting HBI in its international client work since the beginning of 2022. He is responsible for the Digital Executive Program and is specialized in English-language content creation.