Techfluencer – From start-ups to global players, all businesses benefit from marketing and PR. While large companies have access to a pool of different marketing strategies, a smaller company often has to weigh up which method is most effective in attracting new customers and brand awareness. One marketing method is increasingly coming to the fore. Influencer marketing, in this case, techfluencer marketing.
Techfluencers are content creators specialized in topics such as cyber security, FinTech or AI, and many more. They primarily offer informative content with added value. In the beginning, they were more likely to be found on platforms such as YouTube or LinkedIn, but due to the constant change in consumer behavior and digitalization, TikTok and Co. are now also quite common social media channels among Millennials, which are used to share knowledge.
The benefits of influencer marketing for tech companies
As an influencer, you build a community to exchange ideas with others about topics that interest you. Due to the fact that tech influencers usually specialize in niche topics, they mainly reach interested people from this area with their content. This has the advantage of reaching a very specific audience. Companies can benefit from this because, on the one side, scattering loss is minimized enormously, but also because influencers can have a strong impact on their followers. When a product is advertised, the potential customer has a trustworthy review and therefore has a positive association with the company itself. Since there is a wide range of different providers these days, it is important to stand out from the crowd.
Many large companies often work closely with selected brand ambassadors in order to build up a long-term relationship with them and thus be constantly represented by them. This also prevents competitors from poaching the brand ambassador. After all, consumers already have a mental link with the company.
You might also be interested in this: Influencer Marketing – Advertising with Social Media Stars
Challenges of influencer marketing in the tech industry
Knowing the benefits of tech influencers, the question remains, why doesn't every company use this marketing method? The reason is that these content creators pay much greater attention to the quality of products/services than other bloggers. So you have to convince influencers with high quality and innovation, among other things. Tech influencers in particular will not be won over by a generous budget alone. If their opinion is negative, this can have drastic consequences, especially for young companies.
Is tech influencer marketing future-oriented?
As a result of ongoing digitalisation, the technology market has grown enormously in recent years and is now considered a major factor for innovative ideas in Germany. The marketing of these products plays an important role, as the boom in the technology sector has saturated the market with new services and products.
So how do you convince consumers to buy your product? One way is to win them over with positive reviews from tech influencers. This has proven to be an effective way of persuading potential customers to buy. Tech influencers often compare products from different vendors to find what they believe to be the best manufacturer, taking the research out of the hands of the potential customer. Because influencers tend to give their honest opinions, customers trust them more than traditional advertising and are therefore more likely to listen to their recommendations.
It should also be noted that 3.6 billion people worldwide are now active on social media, and with digitalisation this number will continue to grow, so influencers will become more and more present in our everyday lives in the future.
As a result, it's probably safe to say that tech influencers will have a much greater internet presence in the future than they do today.
Conclusion
Social media has become an essential part of our lives and has a strong influence on our buying behaviour, where we see influencers as a trusted source and prefer the personal touch when a product is recommended to us by a 'real person'. Especially in the tech industry, it's important that investments are made into sound, long-lasting technology, which is why companies should invest in influencer marketing as a way to draw attention to themselves and their products.
About the author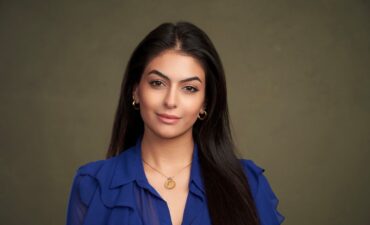 Marketing Advisor at HBI Helga Bailey GmbH – International PR & MarCom
Jasmin Sobhanian has been part of HBI's marketing team since 2023. As Marketing Advisor, her responsibilities include the development of marketing campaigns, social media management and the creation of specialized articles.
Image source: https://images.pexels.com/photos/6204263/pexels-photo-6204263.jpeg?auto=compress&cs=tinysrgb&w=1260&h=750&dpr=1