In recent years, Virtual Reality (VR) has become one of the most exciting technologies in the advertising industry. More and more companies are turning to VR to present their products and services in innovative ways and to inspire their customers. But what is VR, what makes VR so special and how can it be used in the advertising industry?
What is Virtual Reality?
Virtual Reality (VR) is a fully immersive experience that replaces a real environment with a simulated environment. For the person as a customer, a completely new environment becomes visible in which new possibilities are opened up to him or her. This so-called immersion describes the effect caused by a virtual reality environment, which makes the user's awareness of being exposed to illusory stimuli fade into the background to such an extent that the virtual environment is perceived as real.
First of all, VR enables a more immersive experience than any other medium. By immersing themselves in a virtual world, customers can experience products and services in a way that they otherwise would not be able to. This offers businesses a unique opportunity to impress their customers and capture their interest.
VR as a marketing tool – practical examples
An example of the use of VR in the advertising industry is, for one, the real estate industry. VR glasses enable potential buyers to take virtual inspections of houses and flats before they decide to visit the property on their own. But VR is also used as a marketing tool in the automotive industry. This saves time and effort for both sides and can speed up the buying decision.
VR can also be used in retail to offer customers an even better shopping experience. Trying on clothes virtually or testing products in a virtual environment can help to influence customers' buying behaviour and get them excited about the product.
But VR can also be used in other ways, for example for advertising campaigns or branding initiatives. By using VR, companies can convey their brand messages in a way that traditional advertising formats cannot. For example, customers can be immersed in a virtual world that tells the company's story and communicates its values and goals.
Conclusion
In summary, virtual reality has the potential to fundamentally change the advertising industry and help companies to present their products and services in innovative ways. The ability to immerse customers in a virtual world and offer them a unique experience can help to influence buying behaviour and strengthen customer loyalty. In the future, we will certainly see more companies integrating VR into their marketing strategies to engage their customers and communicate their brand messages.
About the author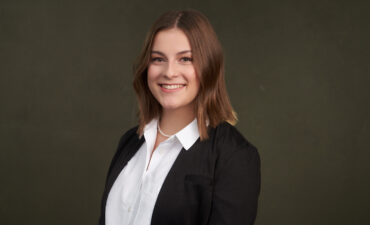 Communication Advisor at HBI Communication Helga Bailey GmbH
Elena Sauter has been supporting HBI in the areas of PR and marketing since 2022.
As a Communication Advisor, her responsibilities include the creation of professional articles & the conceptualization of social media postings. Furthermore, Elena is involved in directly assisting our client work.