Social media, online reviews, and search engines shape how people and companies are seen. Online reputation management is critical to significantly impacting the digital reputation of a career, business, or relationship – because what is reported online about a company can significantly distort its image. It requires attention, commitment, and strategic thinking. But how can you ensure that your online presence leaves a positive impression while avoiding potential stumbling blocks?
This blog post explains the dos and don'ts that help protect and enhance your digital reputation. Proven strategies are explored to build and strengthen a promising online reputation. This will help develop and maintain an effective digital presence over the long term.
What is online reputation management?
Online reputation management is the systematic building of a great image on the Internet – and the prevention of a bad one. The term is known to only a few companies, but the principle should be present in the minds of everyone who wants to safely navigate the world of the Internet and engage in online marketing. It means any practice of consistent exploration or shaping of personal, professional, and business reputation in the worldwide communication network. The process is thus about what information is available about a person or a company on the Internet.
The do's of online reputation management:
1. Optimize online presence: Online presence should be professional and consistent on social media, websites, or other platforms. Strengths and qualifications should be highlighted to directly reach and attract the potential customer.
2. Positive content marketing: excellent, informative content should be published that highlights the company's expertise and knowledge. This can help build reputation in the specific area of expertise.
3. Respond to feedback: Time should be taken to respond to comments and reviews, especially negative ones. This not only expresses a company's focus on its own online community – it also underscores its commitment to addressing concerns and criticism from among its followers. It is also advantageous to respond to negative feedback offline by contacting the critic privately.
4. Monitor reputation: Various tools and services can be used to actively monitor online reputation. In this way, potential problems can be responded to in good time and damage to the company's reputation can be minimized.
The don'ts of online reputation management:
1. Avoid confrontation: Confrontation and disputes on the Internet rarely lead to positive results. Therefore, it is advantageous to always remain professional and polite, even if the company is confronted with negative feedback.
2. Careless publications: It should always be remembered that everything that is published is permanent. Therefore, careless, or controversial statements that can damage the company's image should be avoided. Businesses should, therefore, only post articles that are in line with their corporate identity and add value to the target audience.
1. Don't fake anything: It may be tempting to create fake reviews or testimonials to improve reputation. But such practices are often detected and can have serious consequences.
Conclusion
In summary, online reputation management, especially today, is an ongoing process that requires vigilance, strategy, and a commitment to ethical practices. Digital reputation can have a significant impact on a company's success. With the above dos and don'ts, companies are prepared to ensure that online reputation is always shining in the best light. Effectively managing a professional online presence, proactively responding to feedback, and avoiding confrontation are critical. Careless posting and fake content should be avoided. Digital reputation requires constant attention but can offer significant benefits if carefully maintained. True to the motto: "The Internet never forgets"!
Would you also like to build a successful long-term digital reputation? Then simply write a message to us at vibes@hbi.de and we will help you establish and permanently maintain a promising online presence.
About the author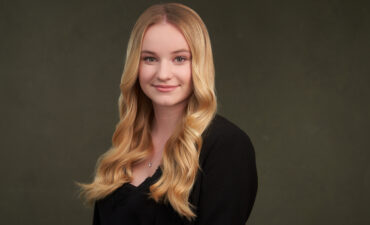 Communication Advisor at HBI Communication Helga Bailey GmbH
Annika Müller has been supporting HBI in the areas of PR and marketing since 2022.
As a Communication Advisor, her responsibilities include the creation of professional articles & the conceptualization of social media postings.
Furthermore, Annika is involved in directly assisting our client work.