HBI launches Digital Executive Program
Business moves so fast today that it's crucial to stay in front of the people you want to reach. You also need to be an opinion leader, stand out from the crowd and get above the noise. You already know that, but with a full diary it's hard to find time for social media or networking initiatives.
That's where we come in. Proudly presenting: the HBI Digital Executive Program. 
The HBI Digital Executive Program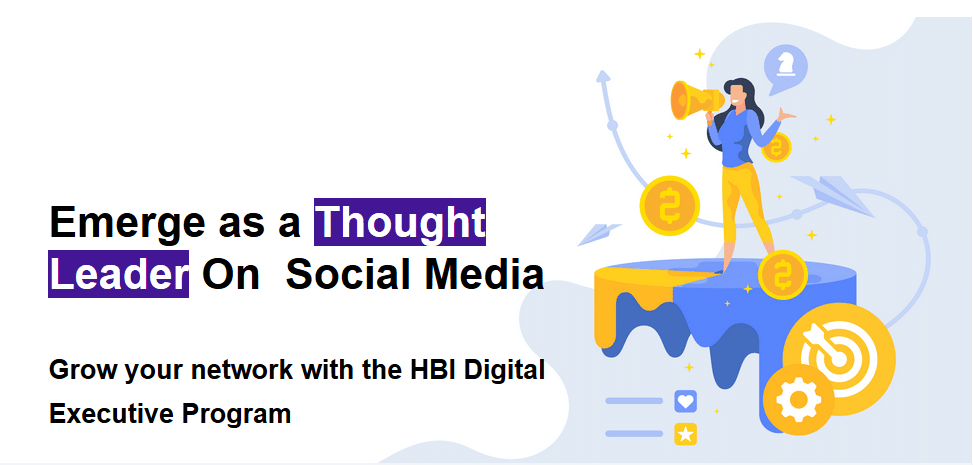 We do 90% of the work for you. We only ask that you check your key profiles for a few minutes each day to keep up the momentum. And we can promise you momentum.
So what is it and how does it work?
We'll sit down with you to discuss your goals, target personas, hot topics in your industry segment, and more. Next, we draw up proposals concerning messaging, content, and activities, plus a list of target media, influencers and a schedule. Once that's agreed, we'll suggest and write content for your own posts, comments on your influencers' posts, likes, retweets etc. and send them to you for approval. We can write and post live reports and photos from your events. In short: no marketing blah, just valuable content.
Monitor the progress
You'll need to monitor your community (ideally for a few minutes every day), but we'll keep tabs on what's happening on a daily basis too and alert you to key themes, posts, comments and new influencers as they emerge. We'll do regular reviews together and those will generate a new list of to-dos. Of course we will always remain in the background and respect your privacy.
What results can you expect?
You'll quickly get noticed. Increase the number of your followers and contacts. Generate comments and reactions. Stay in people's minds. Gradually emerge as a thought leader. Stand out as an authentic and knowledgeable voice. That'll be good for your business – as well as for your career.
Why HBI?
We're one of the highest-rated independent marketing and PR agencies in Germany. We have over three decades of experience in successfully bringing companies and influencers together. And we have an incredibly influential global network in our own right. Plus: we've already run highly successful social media programs for other companies. Maybe even for your competitors.
Interested in the Digital Executive Program? What can you do now?
Get in touch. We'll describe all the elements of the HBI Digital Executive Program in a lot more detail, answer your questions and see where that takes us. We're looking forward to hearing from you!
You need more information? Read our latest article "Brand Ambassodor Of The Future".