Almost all target groups are meanwhile represented on social media channels. The B2B industry takes advantage of it and is also active on platforms such as LinkedIn and Xing. In this way, they serve as a voice for companies and senior opinion leaders. At the same time, however, the number of competitors is increasing and even a personal brand might be no guarantee for overall success. It is essential, not only but in particular for executives, to position themselves as thought leaders because their opinions are highly valued and convey profound messages.
Only very seldomly though are they able to find the time and effort that are both important to generate a professional communication, as well as a successful social media presence. HBI can help you to support your company as a thought leader and to be finally heard by your target group, with our Digital Executive Program.
Nowadays, day-to-day business is moving at such a rapid pace that it is becoming increasingly important to network with the people you intend to address. Personal contacts that you confront as a competent partner and thought leader are crucial. Social media platforms are an ideal way of doing so. Especially in an executive position, it can be challenging to make enough time building a successful social media presence. This is where our Digital Executive Program comes in:
The Digital Executive Program from HBI
Our experts will do 90 percent of the work that it takes to build a long-term, successful social media presence. This positions you right up front as a thought leader. Beginning from the very moment you start your messages will both be heard and seen. All you need to do is to spend a few minutes daily on your profile to seize the momentum. And we will arrange for that.
How does the Digital Executive Program work?
Through an ongoing mutual exchange, we will define your goals, target groups, current topics from the industry and other important factors that you would like to cover via your social media presence. On this basis, we develop proposals regarding your messaging, possible content, activities, and create a list of target media and influencers as well as a timeline. Once the path for your social media presence is outlined, our social media experts will create content, comments for influencer posts and retweet suggestions for your social media channels. We will also post live coverage and photos from the events that you are attending. In short, well-considered, well-timed content with valuable input that moves your business forward.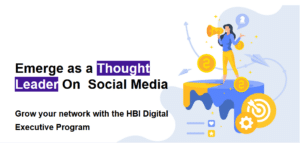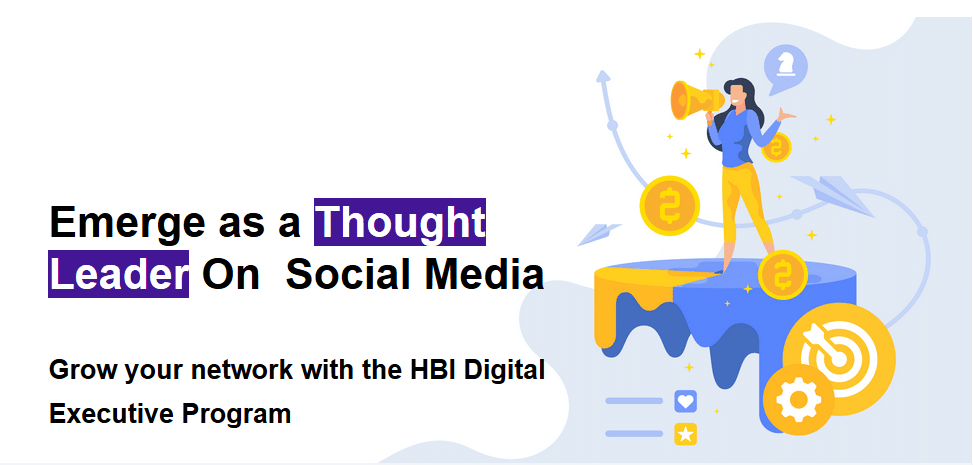 Watch the progress
To stay up to date, we recommend taking a daily look at your accounts. We will also monitor what is happening on your social media channels on a daily basis and notify you of important topics, posts, comments, and new influencers. While doing so, we will always remain in the background and respect your privacy. We will have common follow-ups and create lists with the most important to-dos.
What results can you expect?
Your social media presence and its rapid development is our top priority. By working together, we will increase the number of your followers and contacts. With the Digital Executive Program, we create comments and reactions for you, leaving a long-lasting impression within your community. Step by step, we will establish you as a thought leader in the field. Stand out as an authentic and knowledgeable personality!
What are the benefits of HBI?
We are one of the best situated independent PR and communication agencies in Germany. In doing so, we have more than thirty years of experience in successfully bringing companies and influencers together. With our extensive global partner network, we have already implemented highly successful social media programs for numerous companies.
Are you interested in the Digital Executive Program?
Do not hesitate and get in touch with us! We will be delighted to outline all the steps of our Digital Executive Program for you, answer your questions and work out an initial possible strategy together with you.
We look forward to hearing from you!
Need more information? Read our latest article on the topic of future brand ambassadors