Germany's innovation leader: IFCO's sustainable supply chain combined with HBI's integrated communication
In 1992, IFCO became the first companies to offer Reusable Plastic Container (RPC) pooling for the transport of fresh produce. Since then, IFCO has grown rapidly and relies on an extensive network in more than 30 countries with over 1,100 employees worldwide. IFCO's solutions are ahead of its time and replace single way packaging according to the SmartCycleTM, an example of circular economy, and thus, prioritize the topic sustainability. RPCs are developed for optimum ventilation and refrigeration of food products – in this way, IFCO not only reduces packaging waste, but also helps to counteract food waste.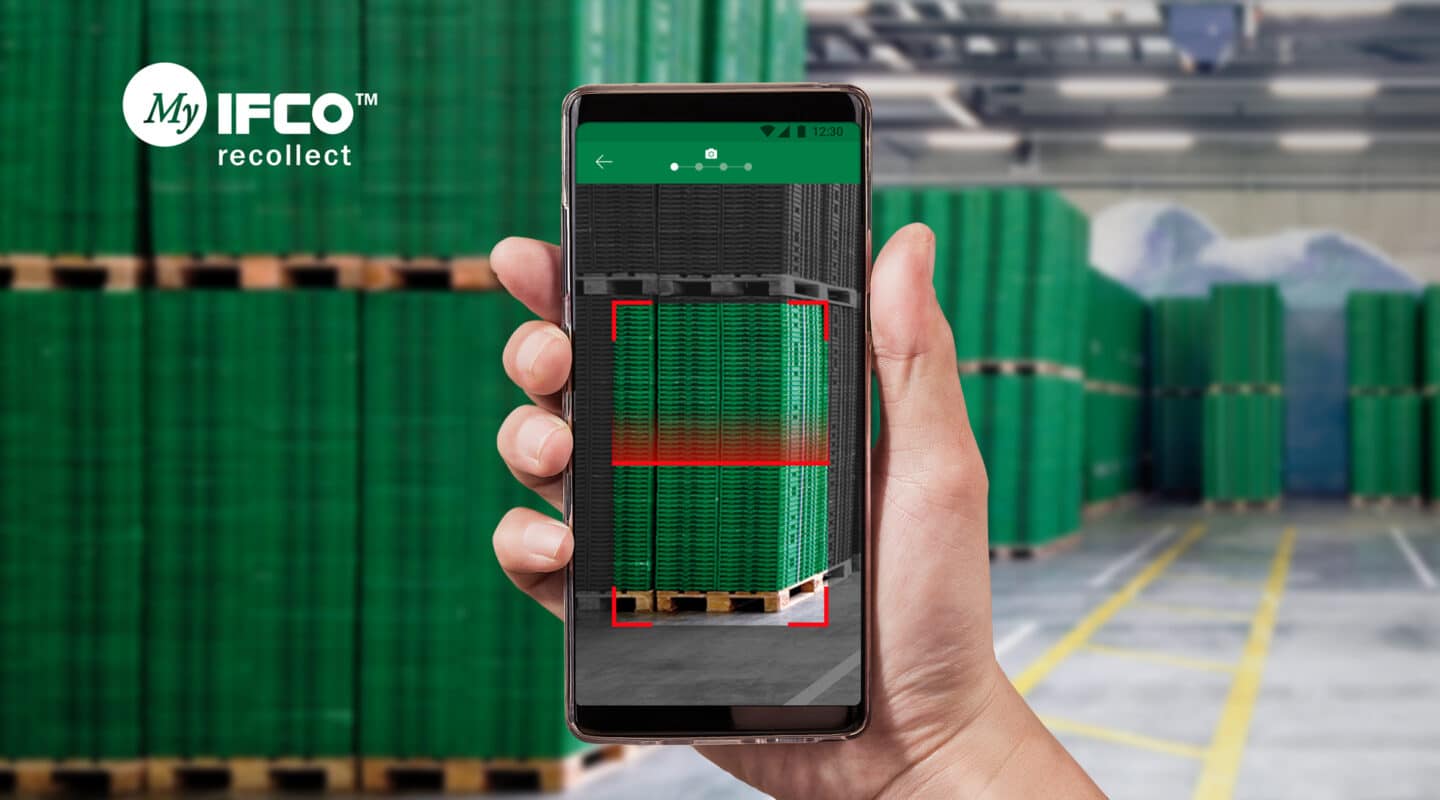 IFCO's packaging solutions meet the highest standards
IFCO RPCs guarantee fresh food for the consumer in the supermarket. Fresh products such as fruit, vegetables, meat, fish, and eggs require optimum cooling and set high hygiene standards. With its SmartCycleTM, IFCO goes beyond the conventional supply chain, relying on the model of the circular economy. IFCO RPCs are being re-used between 30 and 120 times. Only if they damaged and not reparable, IFCO granulates the reusable containers and uses the granulate to produce new RPCs. The sophisticated design of the containers allows optimum ventilation of the transported goods and prolongs their freshness reducing product waste by up to 96%. Consequently, IFCO RPCs not only cut down packaging consumption, but also reduce food waste. In other words: It not only benefits the environment, but also producers, suppliers and consumers. The space-saving functionality of the RPCs – due to their capability to be folded up – reduces the capacity used for storing and return logistics.
IFCO's SmartCycleTM ensures a more sustainable supply chain and yet makes it more efficient as products retain their maximum utility value during the process. IFCO takes care of the pooling process. Producers and packers of fresh food, or retailers can order RPCs as needed . IFCO arranges their recollection after the usage and subsequently, cleans and disinfects its Reusable Plastic Containers in its service centers to the highest hygiene standards. The company's own SmartGuardianTM control system seamlessly monitors the cleaning and disinfection process to ensure food safety. This is also confirmed by independent third parties – IFCO has been ISO 9001 certified for its quality management.
HBI establishes IFCO as Thought Leader
The leading position of IFCO's reusable packaging requires likewise first-class PR support. Since the start of the cooperation in 2017, HBI has communicated the strengths of IFCO`s solutions internationally; HBI has taken on the lead function for Europe. HBI acts as IFCO's official press contact and is in addition to its lead role responsible for PR activities in the DACH region. The Munich agency writes and creates specialist articles and places them in magazines, distributes press releases and arranges interviews with the relevant media.
HBI established IFCO as a thought leader for sustainable packaging solutions – current trends in the industry and the advantages of a comprehensive digitalization of the supply chain are the most important topics on which the company provides information, for example in specialist articles.
These are further highlights for 2020 in the joint cooperation
HBI will support IFCO with PR activities around trade shows, will organize press briefings and create documents. In the future, the PR activities in Europe will be strengthened by partner agencies of the Worldcom Public Relations Group, the world's leading partnership of independently owned public relations counseling firms, and increase their reach even.