A well-orchestrated marketing campaign requires a coordinated and synchronized process to achieve maximum success with inbound marketing activities. These activities include customer acquisition and retention activities such as e-mail marketing and content marketing, which can be supported by the automation of overall marketing activities. However, they will only unfold their full potential if these measures are integrated into a well-rounded campaign management. The main components of campaign management and optimization include:
Campaign setup: Once the campaign has been successfully created, managers must be able to automate the overall campaign process, coordinate offers across multiple channels and evaluate the results. Special emphasis should lay on the complexity necessary for successful campaigns and the number of potential clients.
Campaign optimization: In particularly, issues such as competing business objectives across different business units, handling multiple marketing programs, controlling budgets and managing customer contact policies must be kept in mind. These issues can be addressed through customized campaign optimization.
Real-time decision management: Analytical decision-making is essential to ensure a positive customer experience. This includes decisions about which offers are made in real-time during customer interactions and which are not.
At the start of a marketing campaign
Planning and creating a campaign always seem complex at first. Nevertheless, if you approach this process correctly, doubts and difficulties quickly dissolve because of its straightforwardness. It should be noted that planning the campaign is just as important as the design of the graphic tools used, such as creative ads and conversion tools. An additional help can be to ask yourself these three questions:
1. What is the purpose and target of the campaign?
Should the campaign advertise a new product or service, increase brand awareness or collect feedback from customers? The respective answers will result in different objectives, which are crucial for measuring success at the end of the campaign.
2. How should the success of the campaign be measured?
In relation to the previous examples, the success of the campaign is measured based on pre-orders and sales of a new product or service. An increase in brand awareness can be evaluated based on mentions in social media and press coverage. When it comes to capturing and collecting content, social mentions and engagement in your own channels are crucial.
3. Who is the target group?
In order to answer this question, it is necessary to first define what the campaign is aimed at in terms of the stage of customer decision making. Is the goal to win new customers or to gain feedback from existing customers? Are customers already familiar with the brand being promoted or is it a new launch?
Optimization is the first step to improvement
Analyzing data increases its value. Campaign analysis not only helps to measure and evaluate the results of the campaign, it also gives you orientation and clarity about the audience, the effectiveness of the marketing methods and the use of the creative tools. When you create a report, the evaluation of the data begins simultaneously. This basic function of CRM software is done either through embedded dashboards or through Excel spreadsheets.
In a multi-channel marketing campaign, the first step is to filter for the channels that have performed particularly well. Based on the targets set, this could mean looking at visitor data or focusing on visit-to-lead and lead-to-customer conversion rates. Below is a list of different ways in which the obtained data can be used:
If a marketing channel with particularly high traffic exceeds all others, but at the same time offers only few interactions, it may be better to concentrate on other channels or optimize the channel with the lowest conversion rate.
It can be an option to invest resources primarily in the channels that deliver the best results. Has there been a campaign in the past that helped the channel in question perform strongly? Was there any particularly original content that stood out? This is where you need to think about how to repeat your past success.
If a particular channel has not yet been optimized or looked at more closely, now is a good time to test it. For this purpose, the team should clarify how several channels can be integrated into the same campaign.
During the campaign is better than afterwards
With modern CRM software, it is possible to make decisions in real-time based on the resulting analysis. Weekly reports and constructive discussions about the next steps are important components of this process. This also reflects the fact that in the "New Normal" a marketing campaign that has been planned in detail but is no longer updated can miss its targets. For this reason, it is important to monitor and track customer behavior and other indicators. Marketing experts then use the acquired data and optimize activities to benefit both the customer and the company.
About the Author
Alexander Hencel
Marketing Assistant at HBI Helga Bailey GmbH – International PR & MarCom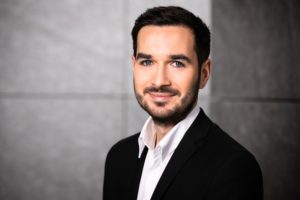 Alexander Hencel has been part of HBI's marketing team since 2018. He is responsible for content management such as the creation of specialist articles, managing social media channels, and supporting online marketing campaigns for customers and HBI.