Content is key! With appealing content, you can provide information about services and news, let readers discover new sides of a topic, or carry out successful lead generation activities in combination within your marketing campaign. Content marketing is also an elementary component of social selling, because articles and other content are the first way to secure a thought leadership position within your own network. As part of our Digital Executive Program, we create high-quality, customized content for corporate executives and allocate it on key B2B platforms such as LinkedIn and Twitter. In this way, we contribute significantly to lead generation and create new opportunities for the sales area.
Keyword research for interesting articles
With content in social selling, you stand out and position yourself as a thought leader in the industry. Through keyword research, you can find relevant topics and well-thought keywords that are not just filler words.
In the same breath, strategic planning must be mentioned. A keyword that is in particular high demand is the pillar page, for example "Cloud". This needs subtopics with lesser demand (traffic and lead content), which provide the content framework. For "Cloud", these would be "Cloud Storage" and "Cloud Computing", for example. But the most important thing is still missing: creativity and adaptation to your own company!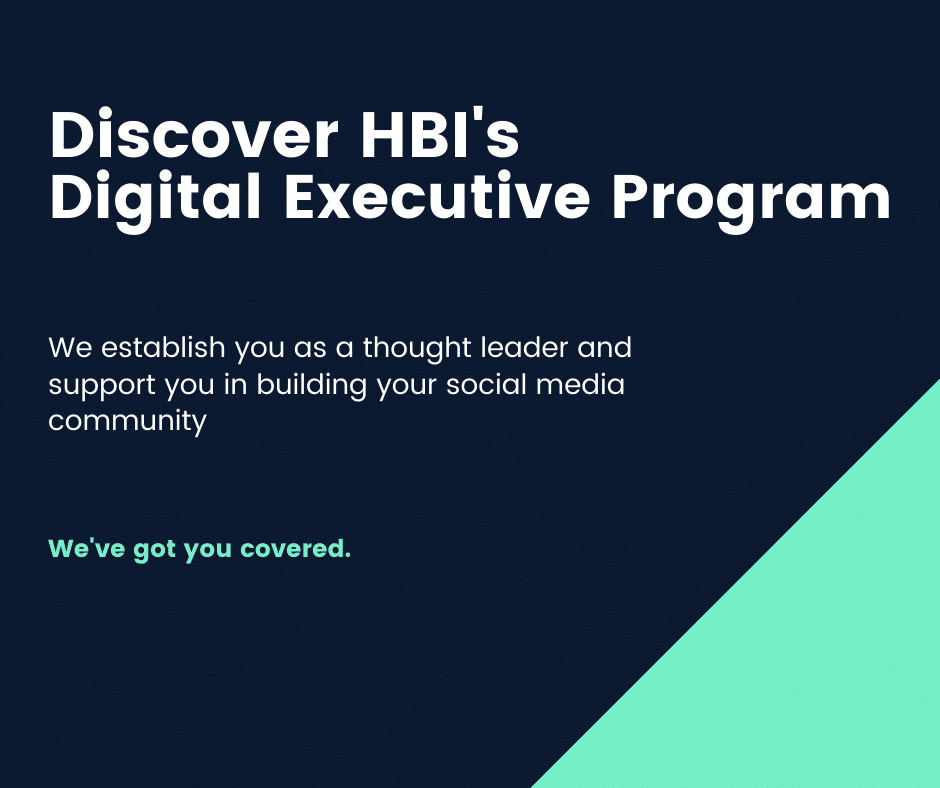 Learn more about HBI's Digital Executive Program
Call-to-actions turn contacts into leads
Once the content has been successfully created, it must be reinforced with appeals for further interaction within the customer's journey. In content marketing, this is called a call-to-action (CTA). This could be, for example, the download of an interesting document with helpful information, but also other methods such as:
Establishing contact by e-mail
Registration for a newsletter
Forwarding to a website with further information or a direct course of action
If all parties have come to the conclusion that the document offers useful added value, they will not only download it, but also leave their contact details in return, e.g. via a contact form.
Additional content can be offered in form of a:
Whitepaper
Presentation
Webinar
Newsletter entry
A CTA must stand out clearly and visibly from the body text. It is the key element in converting a visitor into a lead. If the CTA does not stand out in relation to the overall page design, no one will notice it – which in turn will hurt your conversion rate.

Distribute individual content in a smart way
Carefully plan content distribution across multiple platforms such as:
Homepage
External landing pages
Social media platforms such as Twitter or LinkedIn
Blogs
Social media platforms in particular are ideal for referencing the content and creating the necessary awareness within the network. A mix of paid and unpaid posts, as well as graphic tools such as video and imagery, are best suited for this purpose.
Continuously improve by monitoring and reporting
To find out about the content's performance, the results can be permanently evaluated to measure the success of the content's strategy. We have summarized the best tools for social selling in a separate article. These can be used to plan particularly effective content strategies and roll them out to be best suited for different platforms.
Are you interested in getting started with content marketing and want to know what opportunities social selling can offer you? Get in touch with HBI! We will be happy to discuss your possibilities together.
About the Author
Alexander Hencel
Marketing Assistant at HBI Helga Bailey GmbH – International PR & MarCom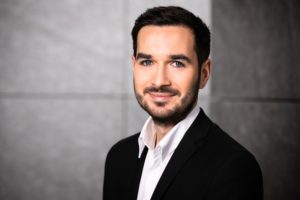 Alexander Hencel has been part of HBI's marketing team since 2018. He is responsible for content management such as the creation of specialist articles, managing social media channels, and supporting online marketing campaigns for customers and HBI.