After dealing with Instagram opportunities and features in detail, in our series "Instagram Marketing – All worth knowing", we now devote ourselves to the topic of advertisements – Sponsored Posts: Instagram has extensively expanded its range of features and offers companies a variety of features to boost their brands
Does my target group use Instagram?
We already addressed this question in our Instagram blog series. But here's the short version: Who uses Instagram? Everyone! That's why you shouldn't get bogged down in the question of whether the platform is also suitable for B2B communication. What is certain is that Instagram appeals primarily to end consumers, but more and more B2B companies discover the online picture book for themselves as the users are no longer between "14 and 28 years old" and neither are all of them fashion victims or tech geeks. The online platform unites the most diverse preferences and users of all age groups in its network. This offers companies, politicians and every other public figure several kinds of opportunities to reach their respective target groups.
Are Sponsored Posts on Instagram worth it?
We can answer this question quickly by answering another question before: How do consumers – we – start to research? The first track may lead to search engines as the search results give you a vague idea, but is that really all? Of course not! According to Criteo, 70 percent of consumers don't start their way to a purchase decision via search engines anyway as they often use other channels for information. Maybe via Instagram or Pinterest? The customer journey has changed: That applies to B2B customers as well as to B2C customers. And the communication and marketing mix must adapt to the same extent. If you want to build a brand and have defined Instagram as the right platform for it, we can say: Yes, Sponsored Posts on Instagram are worth it. .
Nevertheless, not every product is Instagram-worthy
As PR experts, we advise our clients on a daily basis and of course every company wants to be represented on every platform in order to achieve the greatest possible awareness – we have already discussed here whether this makes any sense at all…
We would rather advise a manufacturer of a multiple socket outlet who wants to market his products via Instagram to choose another platform as the chances on Instagram are not particularly good to create a large follower community – not even with sponsored posts. Unless the multiple socket is particularly smart, perceives the user's mood and plays appropriate music. That's not the case? Then it's better to use a different channel, at least if the company has set the goal to increase sales.
Your options on sponsored posts on Instagram
However, if companies are "instagrammable," sponsored posts on Instagram can be rewarding. Depending on the objectives, there are different options: Do you want to attract more followers, generate website traffic or sell directly? Instagram has responded to changes and user behavior over the past few years and has increased it quite a bit.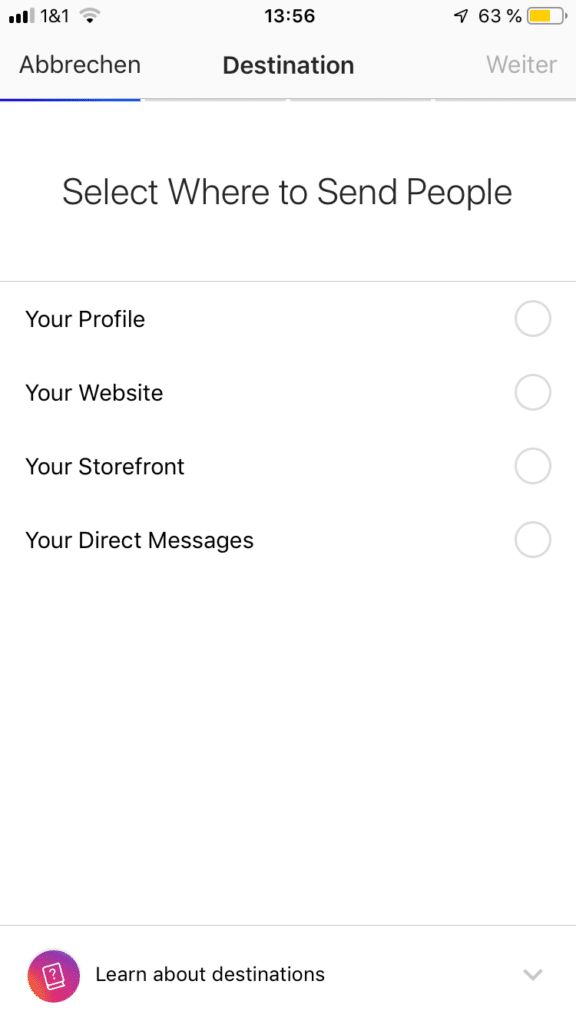 Option #1: A small boost is always welcome!
You have an Instagram account and miss the boost? Meanwhile, you can advertise picture galleries and videos as well as pictures – in the feed or in the story. Of course, these should convey a certain message in order to encourage the user to another click in the direction of the profile. Instagram has compiled an overview of what successful ads can look like.
Option #2: More website traffic
It is particularly worth it to direct the traffic to a website, for example after launching a new product or feature. In our HBI case, we launched our blog post Instagram Trends 2019 and set up a sponsored post quickly and easily. The target group can be defined individually or Instagram itself defines one – then the algorithm shows the advertisement to all those who roughly correspond to the previous followership.
Option #3: Shoppable Posts
Some time ago, Instagram introduced the purchase option. You can see what it looks like here. Several companies already use this feature. It is particularly often used for jewellery, bags, watches and other fashion products as they all are "instagrammable". The shoppable posts themselves are free of charge, but there is a sponsoring option given to increase the outreach and attract more people.
Option #4: Sponsored Messages via DM
This feature also provides several opportunities for companies, perhaps to attract new influencers? Send a notification to your "favorite followers"? However, this feature is only suitable if you have already built up a bigger followership, because the direct messages often end up in Instagram's spam filter and are quickly overlooked.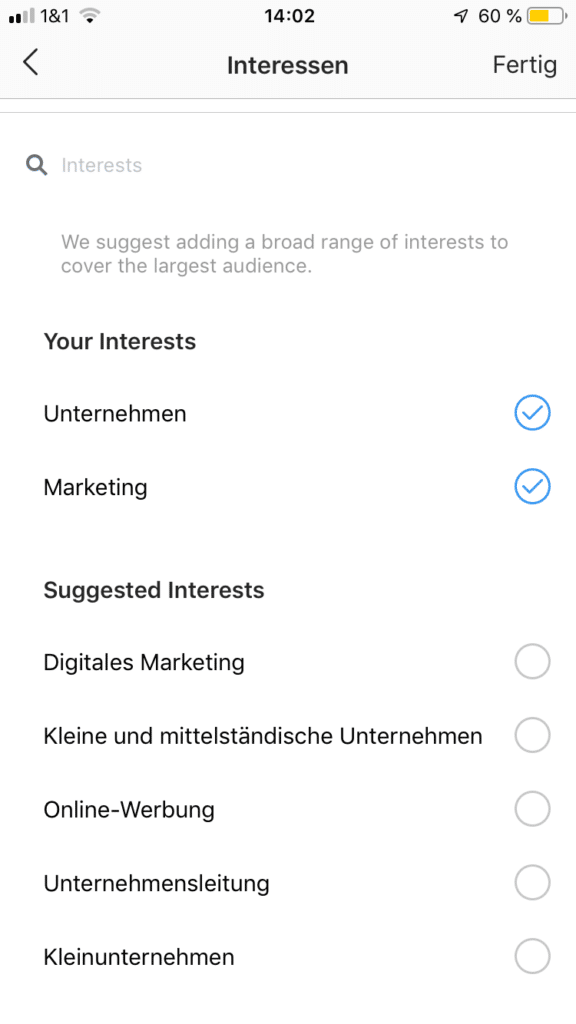 It's not far to the destination anymore! The last step is to define the budget: How much money is available per day; how long should the campaign run?
By the way: If the results are absolutely not what you wanted: You can quit any time.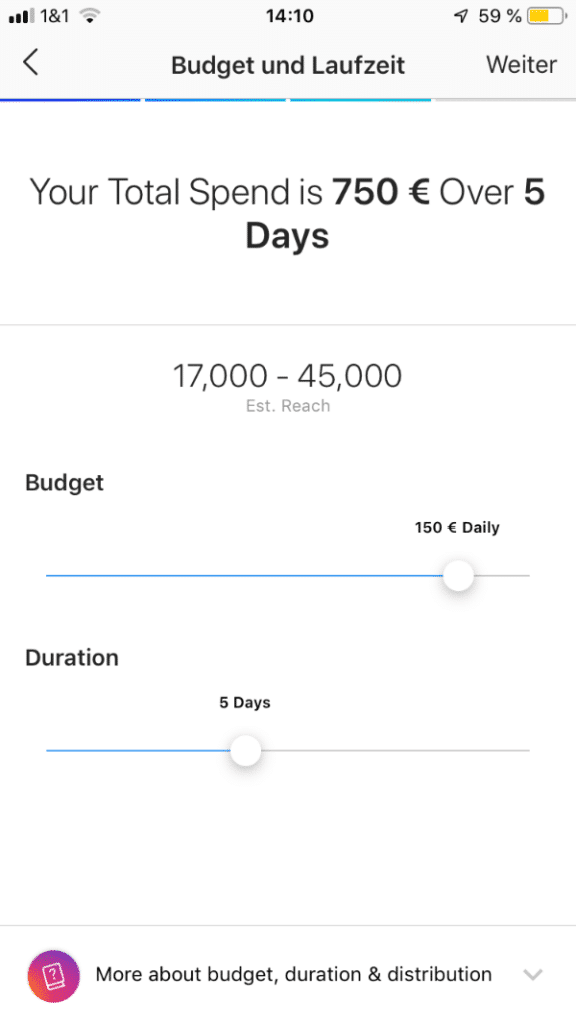 How does the Sponsored Post appear in the feed?
Users scroll through their feed as usual. The post looks just like any other post, except that it is marked as "sponsored" and leads to the source of your choice via the "Learn more" button. In our case, it was our HBI blog. For us, this sponsored post has paid off: We have attracted many visitors to our website and increased our reach significantly.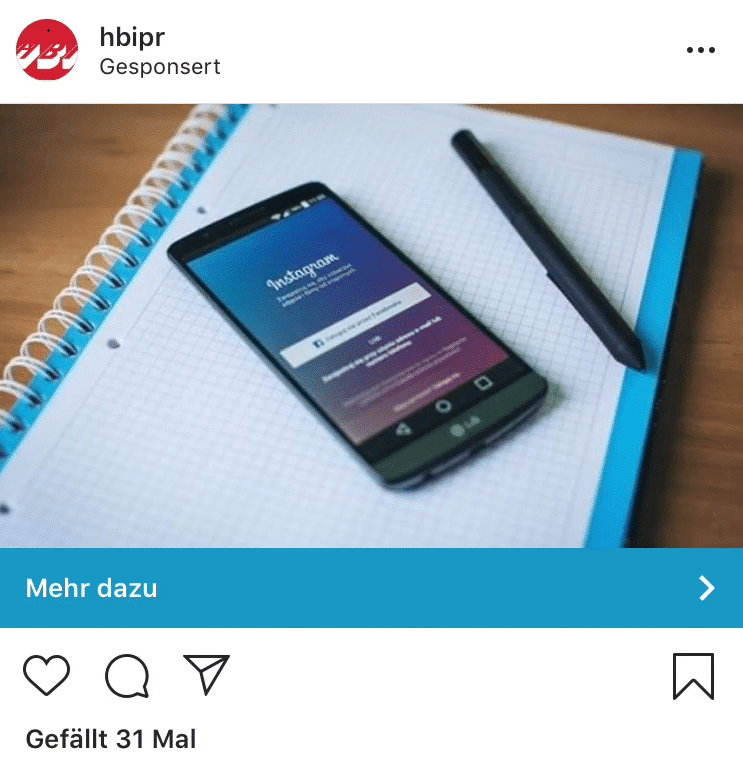 Instagram already offers a number of features to increase traffic to your website, increase reach and reach your target audience. In one of our next blog posts we'll go into more detail about the evaluation of sponsored posts on Instagram: Was my campaign successful, did I achieve my goals? Read more about this soon.