We welcome our new intern Mohammad to our team! So that we can get to know him a little better, Mo filled out a short portrait for us.
Name: Mohammad Omar
Study/Education: Bio medical Engineering
Duration of internship: 4 weeks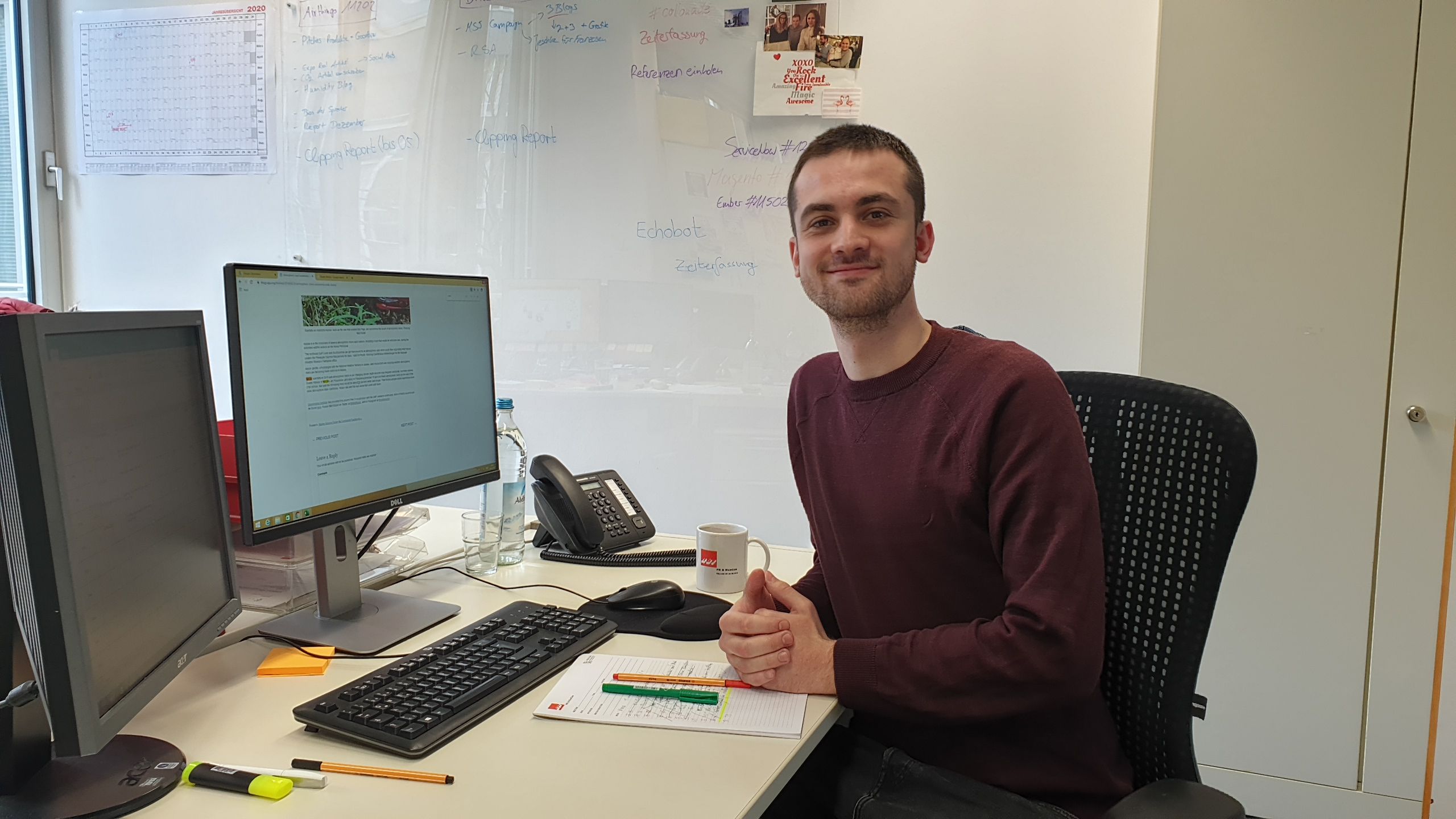 What do you expect from your internship at HBI?
I expect my internship at HBI to give me an insight into the structure and working methods of a modern agency.
Why are you doing an internship in the PR industry?
An internship in a PR agency can show me solutions on how to convey content and messages in the best possible way. This not only helps in marketing products but also in many other areas and improves communication.
How was your first internship day? What expectations did you start with and were they fulfilled?
My first day was very exciting and I got to know the team. I hoped that everyone was nice and friendly, and this was fortunately the case.
Which tasks would you like to take on?
I want to discover and get to know as much as possible. Every experience counts.
What experiences can/would you like to take with you for the future? Is there anything new that you have already learned?
HBI works completely different than I expected. I especially liked the fact that I was warmly welcomed from day one. I will definitely do it like that in the future as well and will actively support newcomers and give them assistance.
What fascinates you most about the technology industry?
Technology determines our life from the moment you wake up to going to sleep. Anyone who can't keep up with that will be left behind.
Are you from Munich?
I am from Syria, but I am now at home in Munich. At the moment, I study in Ansbach.
Where do people meet you when you're not in the office or at university?
In my spare time, I am active on a voluntary basis, e.g. with ArrivalAid for newly arrived refugees. I would like to help as I have been helped. Otherwise, I like to be in the library to study.
Would you rather be in the city or in the country?
Since I don't have a car, it would be very difficult for me to be in the country, so definitely the city.
What did you want to be when you were a child?
I always wanted to be an engineer.
How do you find out about news – print or online?
I read more news online. At the weekend, I receive the print edition of Süddeutsche Zeitung.
Mo has written a blog article for us, explaining the differences and similarities between Syria and Germany. Interested? Read here.