Content is King! With appealing content, you inform about services and news, let visitors discover new topics, or carry out exciting lead generation activities in combination with other marketing measures. Content marketing comprises a wide range of activities and is basically divided into three areas:
Content for traffic generation

increases attention; strong competition for keywords

Content that emphasizes the strengths of the company

Hard to imitate and highlights the Thought Leader position

Content for lead generation

Customized for interested users and focus on forms/call to-actions
Keyword research and creation of topic clusters
Content is the sum of text and graphics that make a website interesting in terms of its composition. This includes single subpages on the homepage, but also blog posts and pillar pages on general topics. For the whole package in content marketing, you need a cluster consisting of a pillar page for the topic, about three posts targeting traffic, one post targeting links, and one post targeting leads. If there is already content on a page, it is best to start there. Which topics are still relevant? Which content needs to be revised and which is outdated and should be deleted?
All these are questions that can be answered with keyword research, e.g. via Quintly. After that, it's time for strategic planning. A keyword that is in particularly high demand is the superordinate topic (pillar page), this needs sub-topics with less strong hits (traffic and lead content). These elements provide the framework, but the most important thing is still missing: creativity and alignment with the company!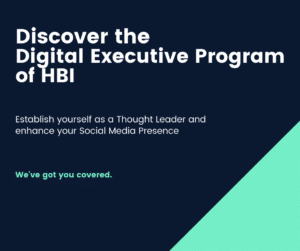 Turn contacts into leads through call-to-actions
Once the content has been successfully created, it must be enriched with calls for further actions within the customer journey. In content marketing, this is known as call-to-action (CTA). This means, for example, downloading an interesting document with helpful information, but also other possibilities such as:
Contact by e-mail
Subscription to a newsletter
Forwarding to a website with further information or a direct recommendation for action
If you have convinced your contacts that this document offers value, they will not only download it but also leave their contact data in return, e.g. via a contact form.
Additional content can be offered for example as:
White paper
Presentation
Webinar
Entry for a newsletter
A CTA must stand out clearly and visibly from the plain text. It is the main element to turn a visitor into a lead. If the CTA does not stand out to the general page design, no one will notice it – which in turn harms your conversion rate.
Distribute individual content cleverly
Carefully plan the distribution of the content across different platforms such as:
homepage
external landing pages
Social media portals like Facebook or LinkedIn
Newsletter
Blogs
Social media portals in particular are ideal for referring to the content and attracting the necessary attention within the network. A mixture of paid and unpaid posts as well as graphic aids such as video and image material are best suited for this purpose.
Continuous improvement through monitoring and reporting
For you to know how your content performs, evaluate the results permanently, and measure the success of your content strategy. You can use intelligence and analytics tools such as Google Analytics for this purpose.
For example, you can keep a constant overview of:
the number of visitors (users)
the page calls (page views)
the bounce rate
the length of stay (session duration)
A well-rounded content strategy is a key to increasing your business success. One reason for non-functioning inbound marketing is often a non-existent content strategy. With these tips, you can get started in content marketing and with
About the Author
Alexander Hencel
Marketing Assistant at HBI Helga Bailey GmbH – International PR & MarCom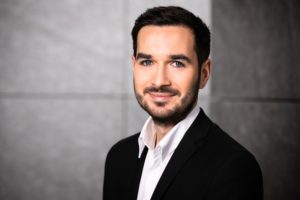 Alexander Hencel has been part of HBI's marketing team since 2018. He is responsible for content management such as the creation of specialist articles, managing social media channels, and supporting online marketing campaigns for customers and HBI.