Instagram is on its way to becoming the largest global social media platform. The young generation is mainly responsible for the strong increase in users, because 70 percent of the approximately one billion monthly users are under 30 years old. At the same time, the internet has become the main source of information for most 13-24 year-olds – and this is also evident in Instagram: In 2017, 56 percent of 14-29 year olds in Germany used the popular social network.
Communication on Instagram
Instagram and Snapchat provide users with many possibilities to interact. Young people mainly use stories and direct messages to communicate with friends, arrange meetings with them or inform their communities about their daily lives. Founded in 2013, Instagram was able to take advantage of other social media platforms. Because of its popularity, messenger services like Facebook Messenger have become obsolete for young people because Instagram makes it just as easy to communicate. After all, most of the young people own a smartphone nowadays and can always be reached via Instagram.
The most popular topics for young people
In addition to their own network, young people usually follow their idols. They often include successful musicians or influencers from the world of fashion and fitness. Popular are those who recognize trends and make use of them before anyone else. Rappers tailor their lyrics to their target group and thus process, for example, their own problematic youth within their song lyrics. Snippets of these are spread across Instagram and are being viewed millions of times. Publishing video material via IGTV is often the first step to market the artist.
At the same time, the authenticity of influencers is linked to their credibility. Their young followers follow the lives of the influencers through stories and images and identify with them. From a marketing point of view, the challenge is to keep up with the fast-moving trends. Which challenge has to be considered, which fashion trend is relevant at the moment?
Reaching young people with influencers as brand ambassadors
As the term suggests, influencers are ideally suitable as brand ambassadors due to their influence on their target groups. The introduction of the shopping feature was a further step in the development of Instagram into a hip advertising platform. According to futurebiz.com, by the end of 2018 over 130 million Instagram users had purchased products directly from influencers via Instagram. The expansion of this feature into an integrated Instagram shop strengthens the importance of sponsored posts.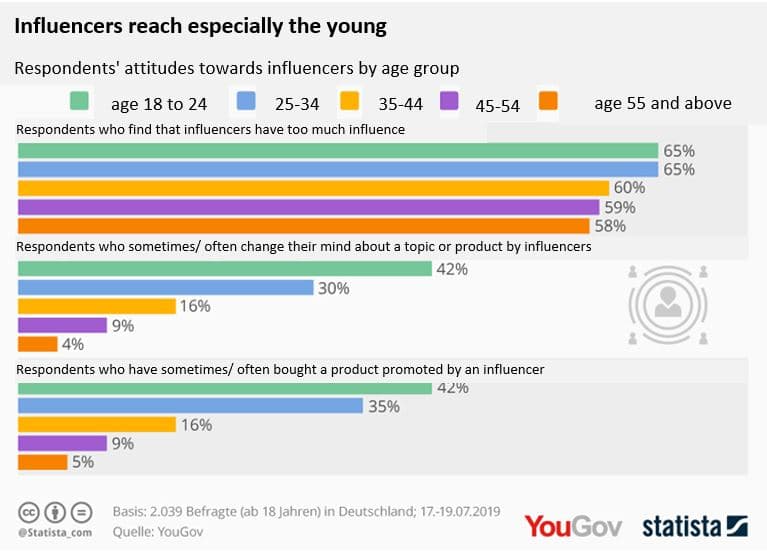 Everything you should know about sponsored posts.
The trends mentioned are also reflected in the appearance of influencers. They always have their finger on the pulse and know which trends can be used for marketing purposes. Companies with a young target group are therefore also interested in long-term cooperations with them. Influencers and their knowledge of their own young target group make it easier for companies to control their digital marketing strategies. A guide for selecting the right influencers and measuring their activities can be found here.
Numerous possibilities
Instagram is the central meeting place for young people on the internet. At the same time, the app is also one of the leading messenger services. This way, news and pictures of influencers are quickly circulated. Sponsored posts and give-aways of products quickly experience a higher reach thanks to the stories. This is because 500 million people use the story feature every day and share pictures of their idols. Young people are not only the largest, but also the fastest growing user base, underlining their importance as a target group for marketing activities.
About the Author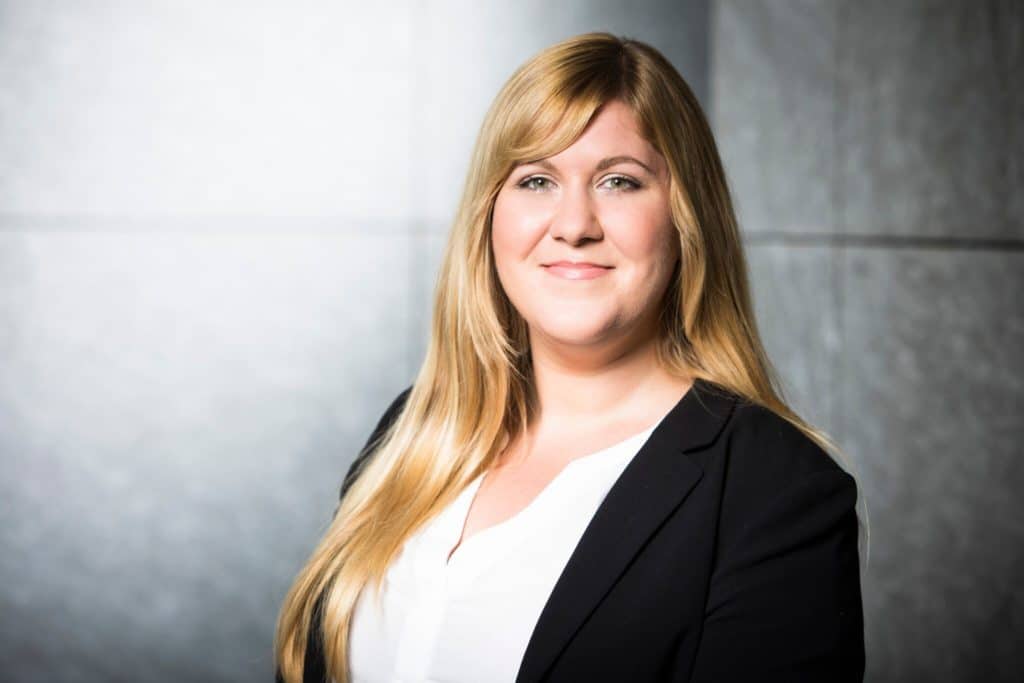 Christine Gierlich
Account Manager at HBI Helga Bailey GmbH – International PR & MarCom
Christine Gierlich has been serving B2C and B2B clients since 2016 and is specialized on social media, content creation and the development of PR campaigns. She is also part of HBI's marketing team and responsible for internal marketing activities.